Over the years, the Aron Theatre Co-op has made numerous building upgrades to the theatre.
2021
Air ventilation and purification systems
The Aron Theatre Co-op has installed NEW air ventilation, UVC purification and filtration systems. These systems will improve the indoor air quality of the theatre and protect theatre-goers from airborne viruses (including COVID-19), bacteria, and mold.
The Co-op received expert advice from Jeffrey Siegel, Professor of Civil and Mineral Engineering at the University of Toronto, regarding these systems.
New commercial Energy Recovery Ventilation (ERV) system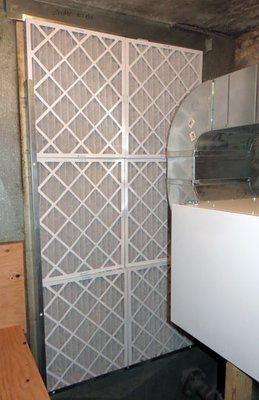 Deep pleat filters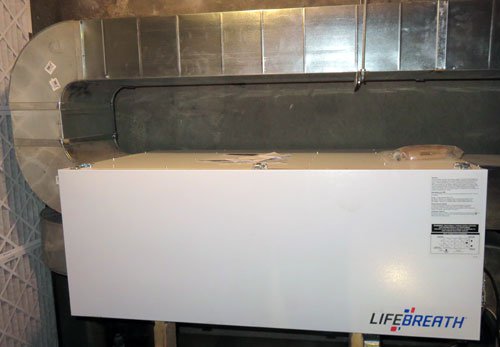 ERV and duct work

NEW Sanuvox Quatro UV-C germicidal disinfection lamps installed in the Aron Theatre Co-op air ventilation shaft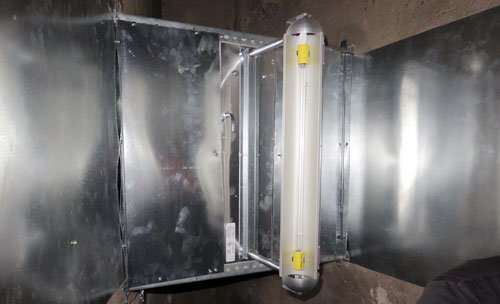 Thank you to Kenetic Energy Ltd. for installing the systems, and for the Ontario Trillium Foundation funding.

---
2019
New seats and carpeting
Seats: before (2010)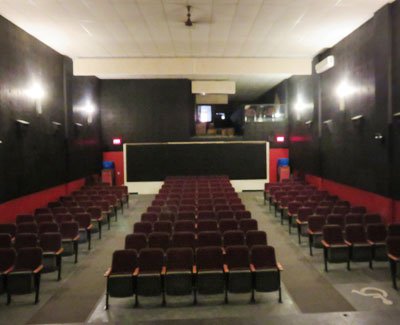 Seats: after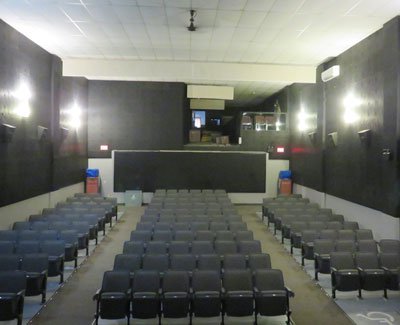 ---
2017
Green roof
Roof: before (September 20, 2011)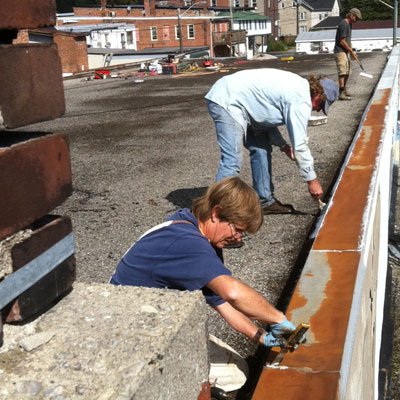 Roof: after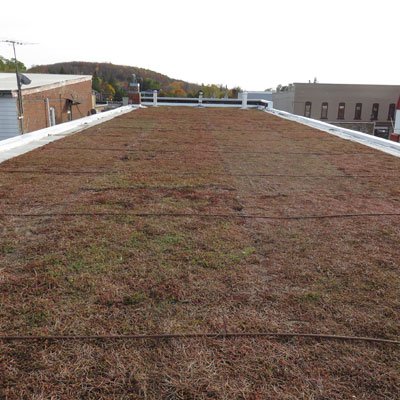 Facade
Facade: before (2010)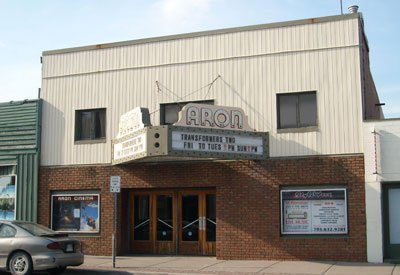 Facade: after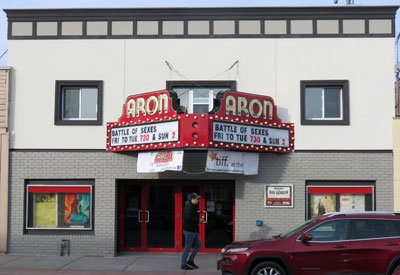 ---
2016
New Ontario-made boiler
Boilers: before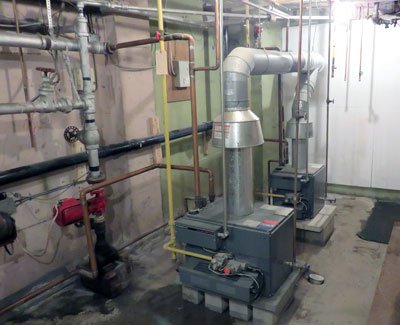 Boiler: after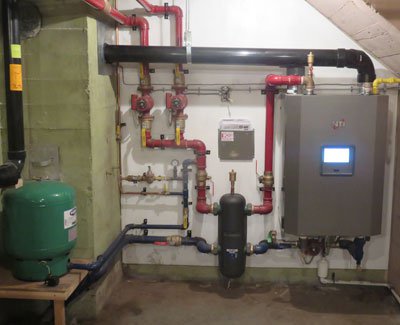 Theatre insulation
Theatre insulation: installing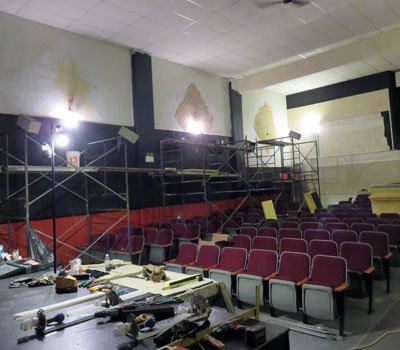 Theatre insulation: after installation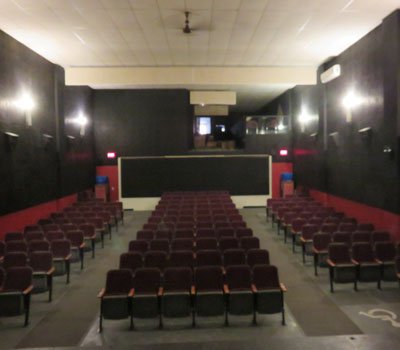 ---
2014
New accessible doors and washroom
Doors: before (2010)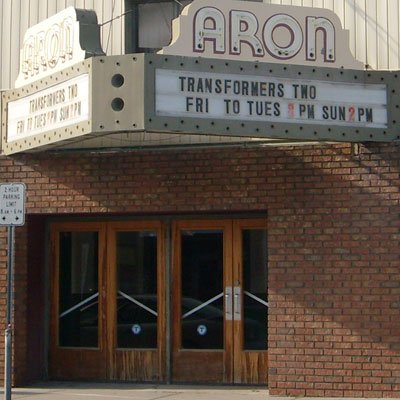 Doors: after (2014)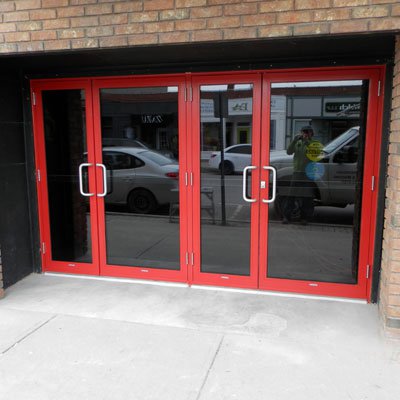 ---
2013
Seats
Seats: before (2010)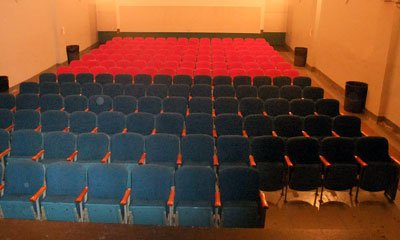 Seats: after (2013)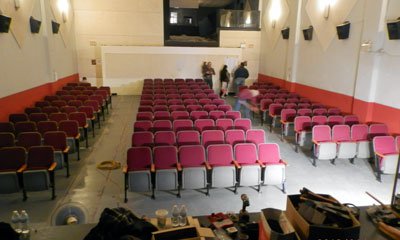 Ontario Cinesphere seats installed January 16, 2013
---
2012
Digital projector
Digital projector: before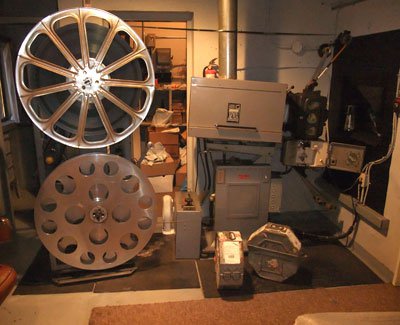 Digital projector: after (March 2012)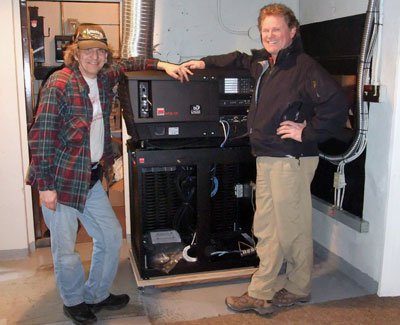 With Mark White and Russ Christianson
Speakers
Speaker designer Bill Woods

---
2011
Marquee
Marquee: before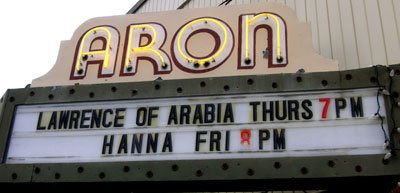 Marquee: after (October 5, 2011)